How to Help Someone Who Is Hurting
Have you ever walked alongside someone you love as they go through a terrible situation?
The fact is: most of us have.
It's so difficult to know what to say and what to do help someone who is hurting.
But it's part of the human experience.
So how can you tangibly know how to help someone who is hurting?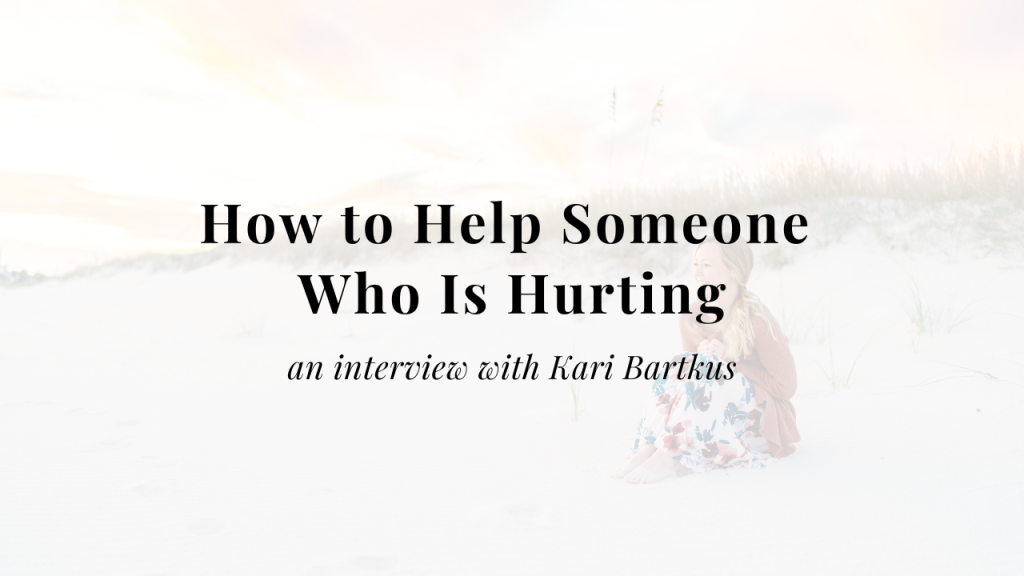 My guest is Kari Bartkus of Love Does That.
Kari is building a business around this idea that no one should walk through hardship or grief alone.
She helps people like you and me figure out how to help someone who us hurting.
One cool way that Kari does this is through providing little encouragements and gifts if you need a practical way to show love to someone who is hurting.
She equips others with ideas and gifts you can use to be the hands and feet of Jesus.
Tangible expressions of care.
The fact is?
When you stay close to the Lord, you are better prepared to be the hands and feet of Jesus to those around you.
Kari and her family live in Indiana where they enjoy small town living and trips to the lake.
You can visit Kari at her website, Facebook, Instagram, and Pinterest.
You can get 10% off your purchase of handmade gifts to support your loved ones at her shop www.lovedoesthat.org using the code LEGACY10.
*
WHENEVER YOU'RE READY, HERE ARE 4 WAYS WE CAN WORK TOGETHER:
Write your own sales page using my proven copywriting process + template for sales pages that convert. 🗒️ Sales Copy Shortcut will save you oodles of time and stress as you prep that new offer to launch, and the course is just $47.
Need to master your message, write your site, and get your business to convert? Your Message Is Gold ✨ has helped women in all industries learn how to write better copy – without the four-figure price tag needed to hire a pro copywriter. Click here for more info on the program.
Craving connection with other entrepreneurs who love Jesus? You might be the perfect fit for Cultivate 🌱, a high-level mastermind for Christian women building God-honoring businesses. Applications are open – learn more about Cultivate here.
Ready to work with me privately? 🙋🏽‍♀️Add Verity to your list of insanely talented contractors and hire me to write your next launch or website. I'm currently taking applications and supporting new clients, so you're invited to start the process here.