Your messaging is an invitation.
But right now, you have no idea if you're even connecting with your audience in a way that's real, meaningful, and makes a difference.
You want to sound true to yourself, true to your business, but still have an effective voice that attracts your audience by marketing to what they want and what they need.
You have big revenue goals. You need your marketing copy to do a lot of the legwork for you to lead those potential clients down the pipe, from brand awareness to saying yes on your sales call. 
The problem? You don't know where to start, you have ZERO time to work on this and your zone of genius is NOT sales writing.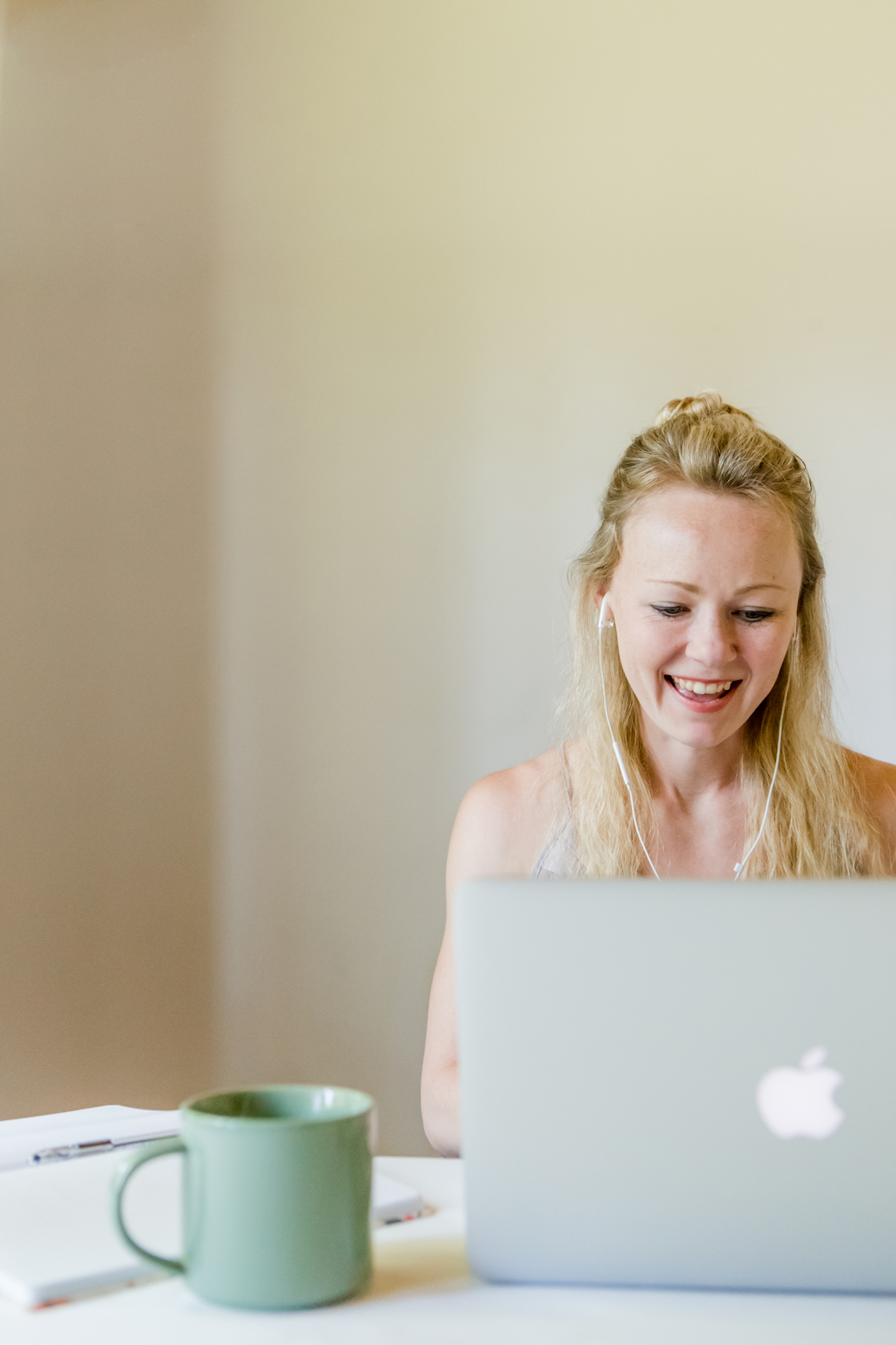 High-touch experience, high-touch care
aka I am not an agency 😉
I'm totally a word nerd and get a rush out of helping women-owned, growing & scaling businesses refine their marketing message so they can CLEARLY and CONFIDENTLY share their brand with their audience. 
Have you ever been on a website and left so confused about what the business was about?
Yep. Me too. Without a clear message, you'll confuse your audience and they'll stop paying attention.
That cannot be you. The growth of your business depends on it.
Let's take your copy from just okay to compelling and clear. 
Let's start at the foundation of your business and develop a VOICE for your brand that is relevant and relatable.
Best of all? You can keep working in your zone of genius as I do all of the writing for you.
Launch copy, website copy, email sequences…
You'll be ready to implement all of it (or hand it over to a team member) because the brand voice will be in place and you'll have the key words and phrases to use for consistency and to produce fruit.
Maybe you've tried to work with a copywriter before.
They didn't get you, and they didn't get your business. 
Or you've never felt that you've found the right person to TRUST to get your voice. How can you know that someone will write the same way that you write?
Maybe you're afraid that if you invest a copywriter, it'll end up being a complete disaster + a waste of your time and money. 
Copy is intimate because your voice is so personal. 
I work with female business owners using my proven brand voice system that keeps their voice true. We collaborate together to dig through to the heart of your brand AND develop a voice that feels like YOU (not me).
But the thing is: your message is not all about you.
It's about your audience. 
When I work with clients, we tease out the perfect blend of YOU and your AUDIENCE so that your copy resonates who you are and how you serve, but also exudes empathy and aspiration that your audience craves. 
How do you take your copy? 
Launch Packages
Initial, customized branding questionnaire & research for messaging strategy

Copy for deliverables such as lead magnet offer, main offer, bump or downsell offer, delivery emails, and sales emails

Voxer access 

Fully customizable to your offer

Great for SLOs, high ticket coaching offers, courses, masterminds, summits and more

2 rounds of revisions included
Typically a 4 week turnaround
Starting at $6,000
Website Copy
Initial, customized branding questionnaire & research for messaging strategy

Identification and creation of a Brand Messaging Foundations document to guide copy and messaging in the future

Copy for up to 5 website pages
2 rounds of revisions included
Typically a 3 week turnaround
Add ons available include email sequences, sales pages, funnel copy and more
$5,000
VIP Days
Initial, customized branding questionnaire and research for messaging strategy

45 minute kickoff call to clarify goals and objectives
Voxer access
2 day turnaround including edits
Perfect for a single large deliverable (like a long form sales page) or a collection of smaller deliverables (like an opt in plus evergreen emails, or a sales email sequence for a launch)
$3,000
YOU HAVE A FEW OTHER QUESTIONS… I'VE GOT YOU COVERED.
Do you offer a la carte services?
YES. If none of the packages listed above fit your project, reach out and share more. Likely, as long as you and I are a right fit, I'll book a la carte projects.
How do you work with clients?
I communicate primarily via email during the getting-to-know-you period, but once you're a part of the fam, we move communication over to Voxer for sharing thoughts, ideas, and chatting through elements of your project that don't require a Zoom call. But we will hop on Zoom initially to jumpstart the project and in the middle as needed to work. I typically do not schedule regular phone calls or extra Zoom calls unless necessary just because the nature of our family and how I work. You may see a guest appearance of up to four of my cute children during any given Zoom call. 🙂
Do you have any DIY options?
If you aren't ready to outsource your copy just yet and want to work on your messaging yourself, my program called Your Message Is Gold walks you through my process and gives you access to three strategic feedback points so you'll still be working with me in a smaller capacity. It's done-alongside-you with the price point to match. You can learn more at https://yourmessageisgold.com.
I'm not completely sure. What's the next step?
I'd absolutely LOVE it if you would fill out the quick application form anyway. It doesn't obligate you whatsoever to hire me, but it will give me the opportunity to get to know you and the chance to hear more about your heart & vision. I truly want the best fit for YOUR business, and if it's not me, that's okay. I will do my best to point you in the best direction if I'm not the right word slinger for you right now.