YOUR BRAND IS AN INVITATION.
YOUR AUDIENCE IS INVITED TO BE A PART OF WHAT YOUR BUSINESS IS DOING BY THE WAY YOU PRESENT YOUR BRAND: THE VISUALS, THE MESSAGING, AND THE WAY IT ALL WORKS TOGETHER ONLINE.
When you work with Verity, you get a high-touch experience: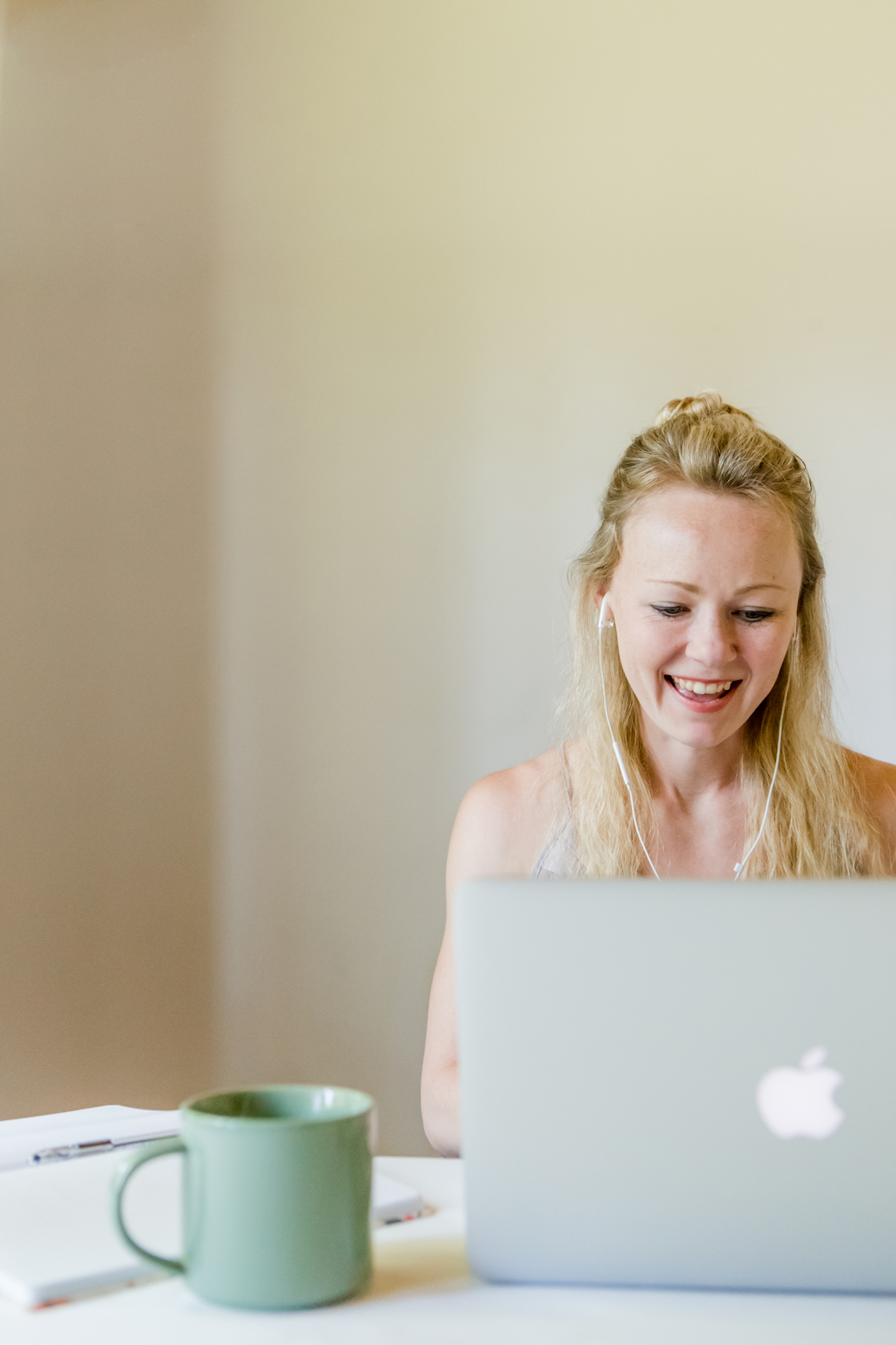 communication is not lost in translation between several different freelancers. You can share the heart of your brand, your vision, and your mission with me once, and we will work together to create something effective and long-lasting. You are able to confidently hand off creative control to an expert and know that the results will be exactly what your business needs.
I am your project manager and the executer of your strategy. There's no need to set aside additional assets to manage the project as you would have to do with several freelancers.
the project can be completed quickly (my typical total brand packages have a timeframe of 8 weeks). I'm a huge fan of efficiency and recognize how sacred your time is.
you receive cohesive, comprehensive results. All of the pieces of your brand, from visuals to words, work together in a way that strengthens your business because they were created to work together. 
you experience an intimate, personal relationship with me. I am deeply committed to the success of your business and the results we achieve together in friendship & collaboration. We dig in together to discover and then you let me get to work on the bones of your brand.
an all-in-one solution minimizes extraneous back and forth communication. Did I mention that I know your time is valuable? It is.
WHAT IS THE ALL-INCLUSIVE BRAND PACKAGE?
STRATEGY. The perfect mix of what represents YOU and what your audience will connect with and positively respond to.
VISUALS. Complete brand visuals (a minimalist, high-end logo and visual design to get you noticed by your target audience).
COPY. Brand voice messaging & copy (words and message that speaks to the heart to spread your vision and mission).
WEBSITE. WordPress web design & development (conversion-based design to invite your audience to be a part of what you're doing in business).
IMPLEMENTATION. Implementation support for launching and moving forward in growth/scaling.
Client investment typically ranges between $5000 – 7000 for #allthethings. Apply for a custom quote (so I can get to know your business and walk alongside you to determine how to best support your growth).
Wondering about the specifics–and a la carte options?
Brand Design
Initial, customized branding questionnaire & research for brand strategy

Vision board curation

Text-based, minimalist logo design

Submark

Color palette

2 complementary brand fonts

Brand style guide PDF

Logo files
WordPress Web Design & Development
WordPress template-based custom design & development and up to 8 inside pages (additional pages available)

Custom, conversion-based site design branded to your logo, colors, and fonts

Branded blog

Social media, email marketing, and Google analytics integration

Basic SEO

Responsibilities of the client: domain registration/hosting & photography/images
Brand Voice Copywriting
Initial, customized branding questionnaire

Read-through of current copy

Identification and creation of key brand words and tagline

Brand voice copywriting for your full website

3-email nurture sequence
PDF deliverable
YOU HAVE A FEW OTHER QUESTIONS… I'VE GOT YOU COVERED.
Do you offer a la carte services?
YES. The total brand package is my signature service, and this is my specialty, my creme de la creme. But if a project and vision is a good fit and you desire to work with me, I offer a la carte services as listed in the service breakdown. Fill out the form and we'll get on the phone. 🙂
Do you really have the skillset to do my branding, website, and copy?
Yep. I've got you, my friend. I've been in love with words and the English language since grade school
(you should have seen the stack of short stories I had accumulated by the time I graduated)
and then, when I was pregnant with my first baby in 2011, I was hired on as a junior web designer / virtual assistant by a local marketing company. Turns out I started writing marketing COPY for the websites I was working on without even realizing what I was doing! Long story short, I went back to school to finish my degree in English Language and Literature,
created a course on how entrepreneurs can write their own copy & messaging to grow their business
, and now use my love for words and my love for minimal design to serve my clients by 
creating completely cohesive brands. 
Visuals, words, online space. I love it all.
What if I already have branding I love?
If you already have brand visuals that you love and represent the core of your brand, we can use those! We'll still complete an abbreviated branding strategy session but will focus on creating a message (the brand voice copy!) that resonates and a website that converts (makes those sales!). Let's jump on a call to discuss a custom quote.
How do you work with clients?
Well sister, I communicate primarily via email during the getting-to-know-you period, but once you're a part of the fam, we move communication over to Trello, my project management tool. I also LOVE Voxer for sharing thoughts, ideas, and chatting through elements of your project that don't require a Zoom call. But we will hop on Zoom initially to jumpstart the project and in the middle as needed to work. I typically do not schedule regular phone calls or extra Zoom calls unless necessary just because the nature of our family and how I work. You may see a guest appearance of up to three of my cute children during any given Zoom call. 🙂
How long is the total brand process?
Branding + messaging + web design typically takes a timeline of 8 weeks. It CAN be done faster if the business owner has the personal bandwidth to dedicate more time initially to the process, but 8 weeks is comfortable pace + gets results quick.
I'm not completely sure. What's the next step?
I'd absolutely LOVE it if you would fill out the quick application form anyway. It doesn't obligate you whatsoever to hire me, but it will give me the opportunity to get to know you and the chance to hear more about your heart & vision. I truly want the best fit for YOUR business, and if it's not me, that's okay. I will do my best to point you in the best direction if the all-in-one package is not for you right now.